Panama City Beach, FL Restaurants
EXPLORE OUR PANAMA CITY BEACH RESTAURANTS
Tides
Open Daily | 6:30 AM - 8 PM (Lounge Open Until 11 PM)
Delight in regional specialties and classic favorites at Tides, our signature restaurant open for breakfast, lunch and dinner. Overlooking St. Andrews Bay, Tides is a relaxed but sophisticated environment to taste the flavors of Panama City Beach. We offer a daily breakfast buffet as well fresh seafood, savory steaks and expertly-prepared drinks.
Breakfast Menu
Lunch & Dinner Menu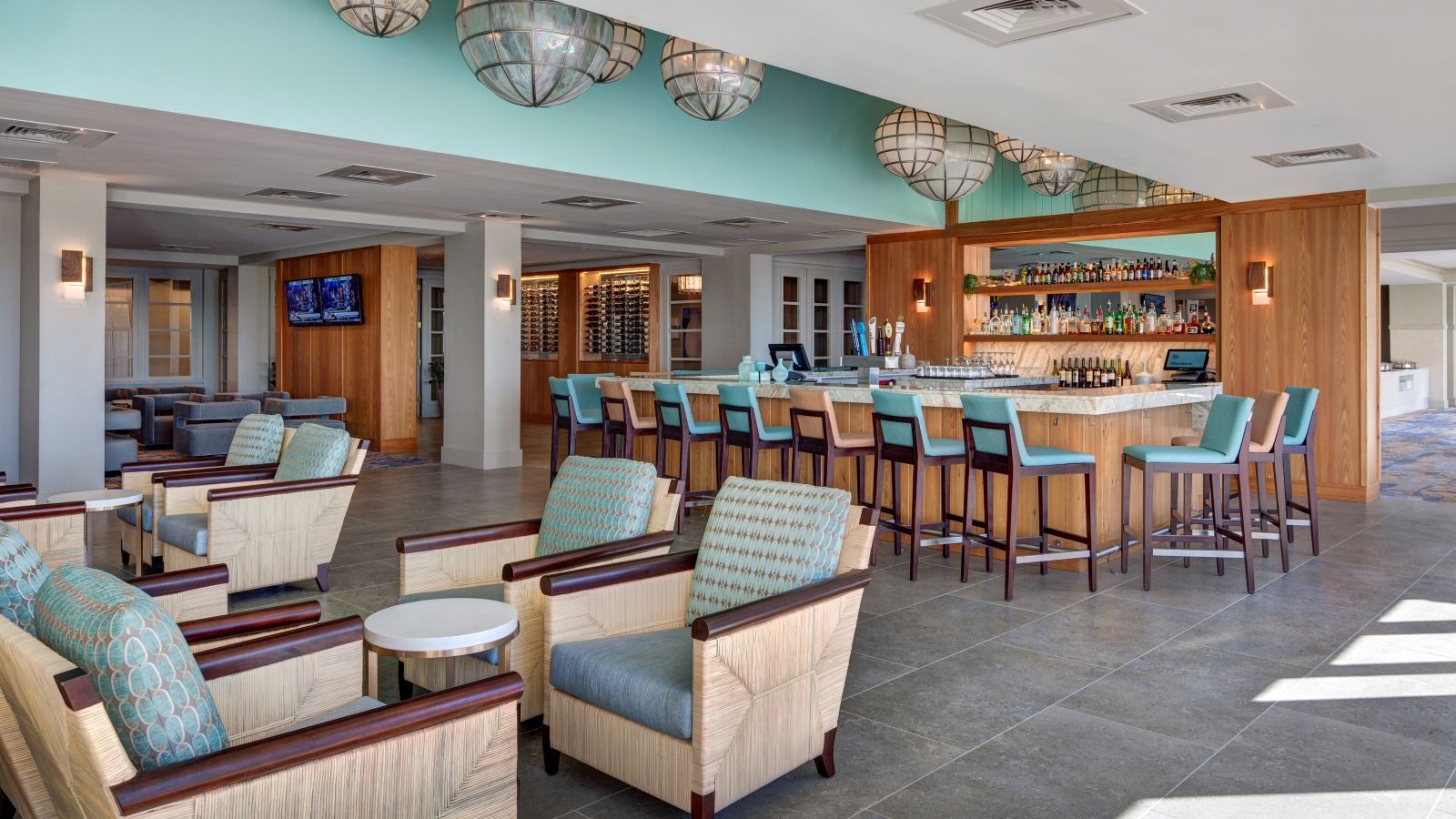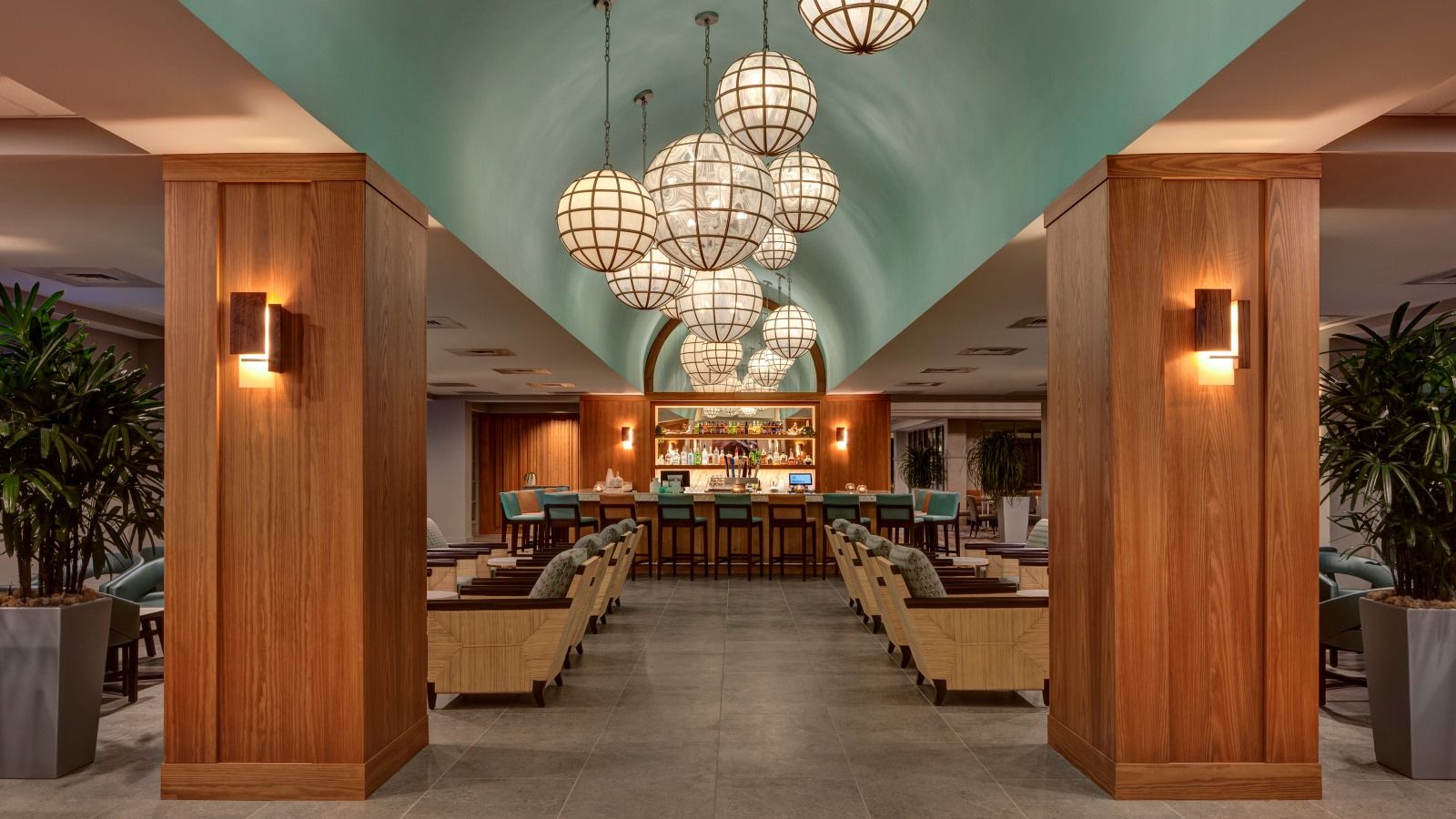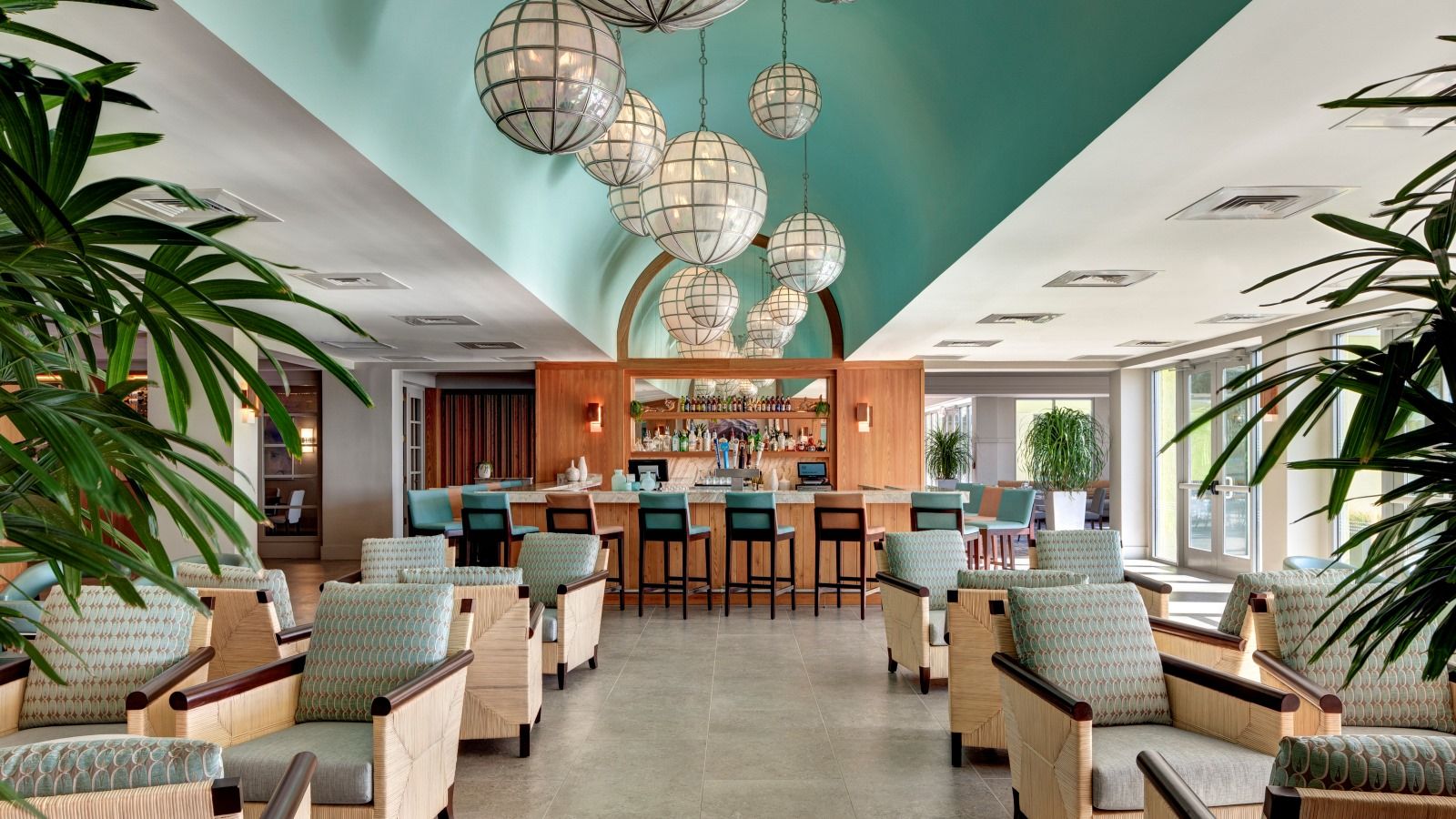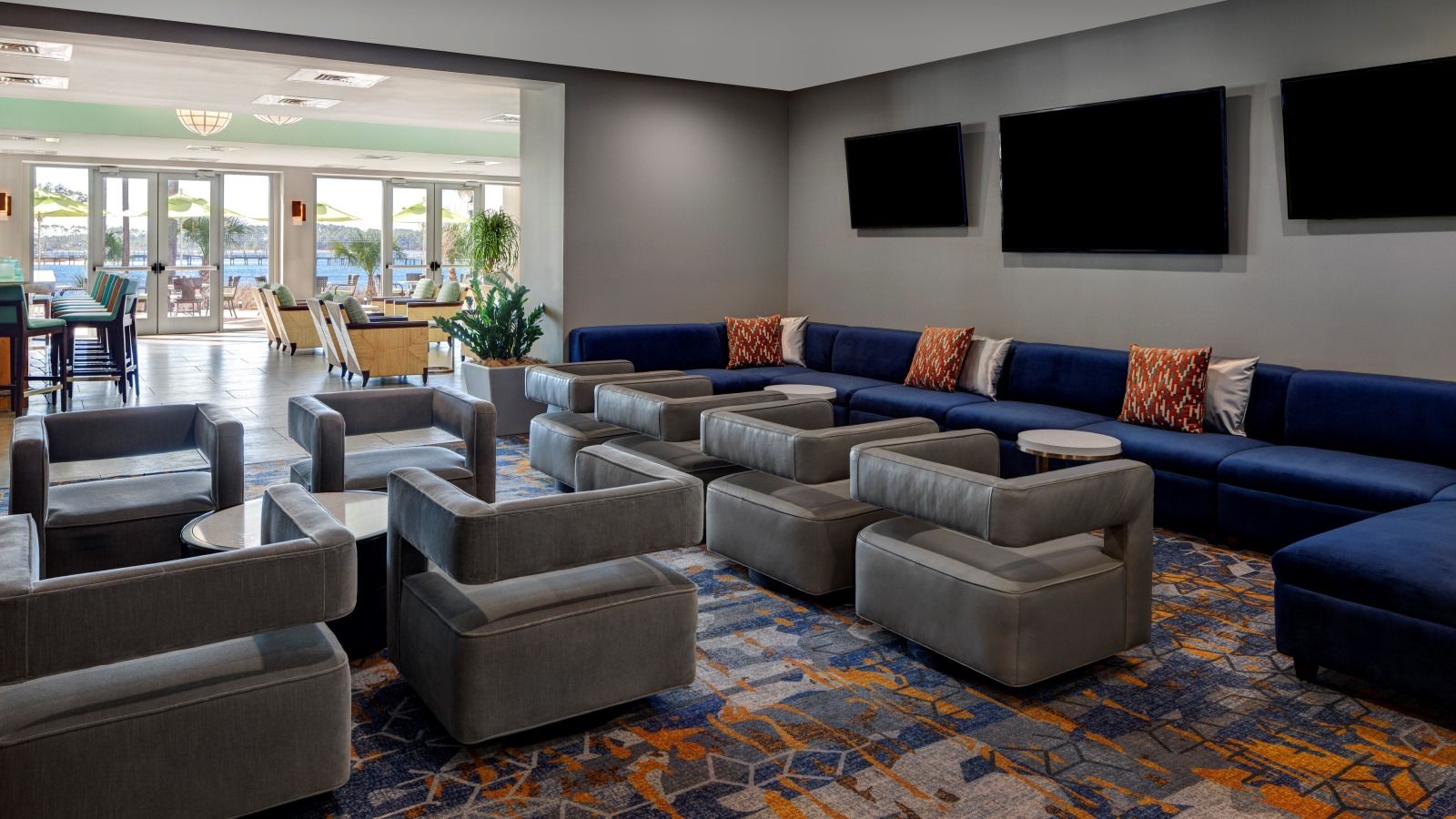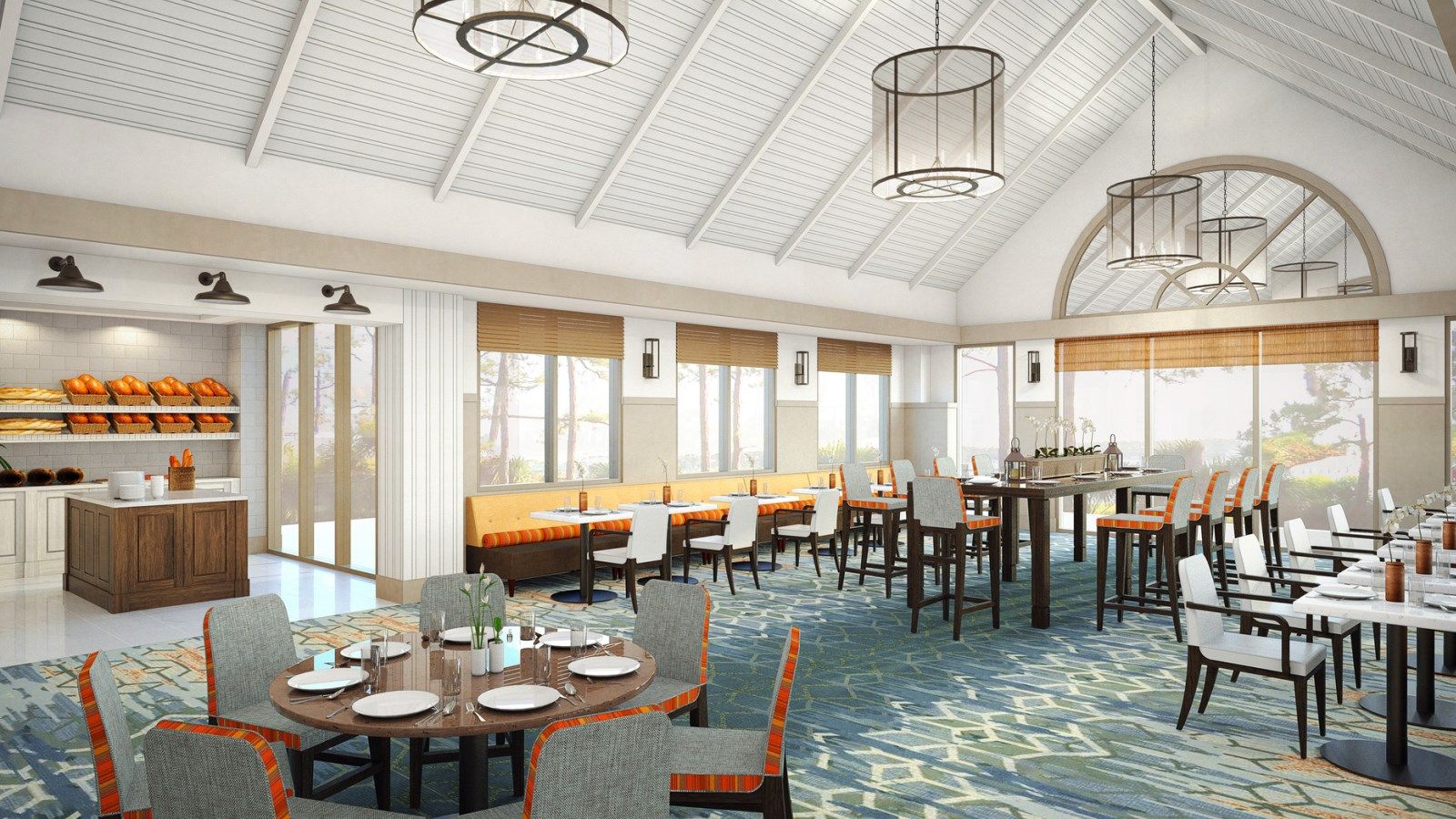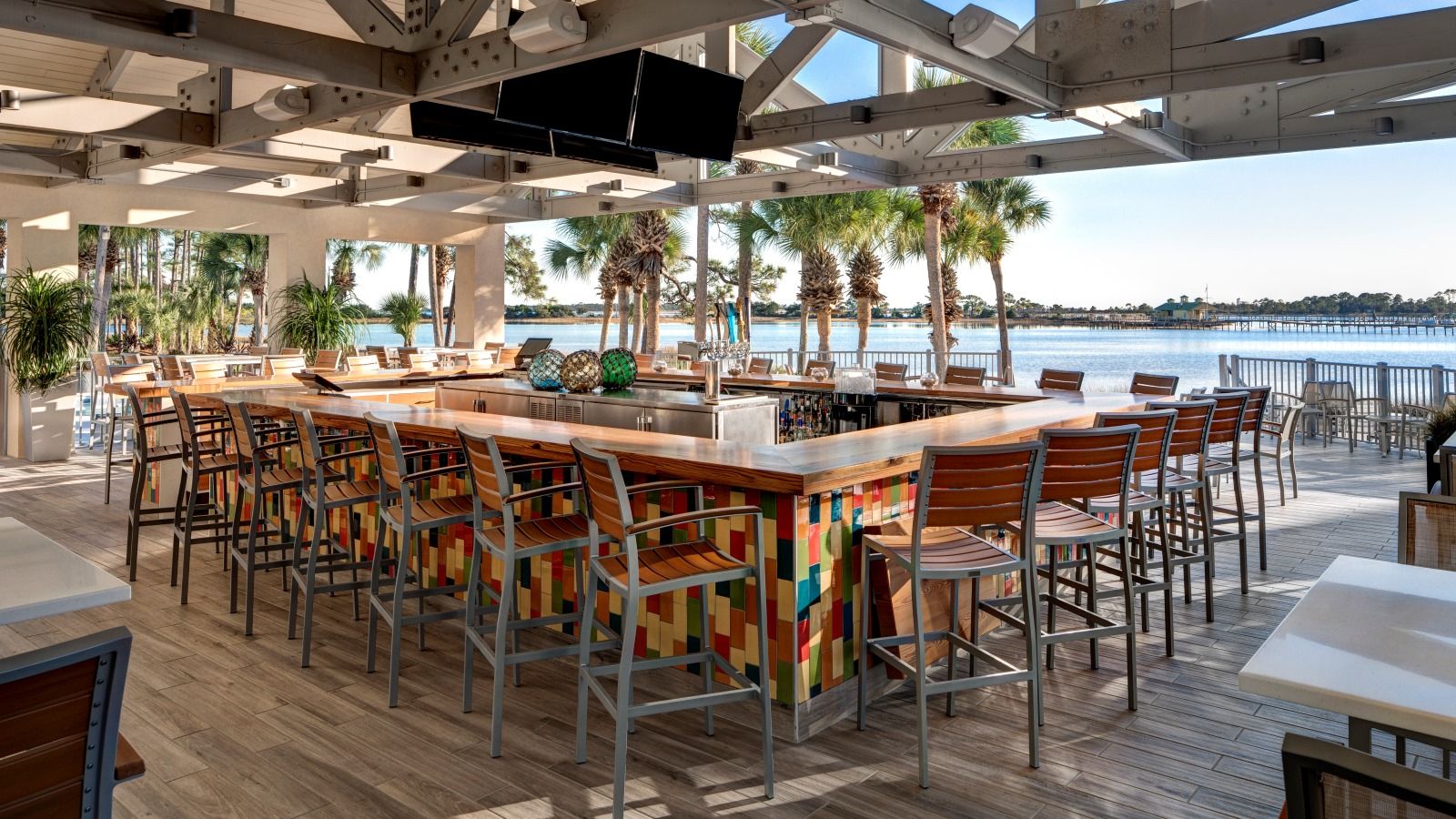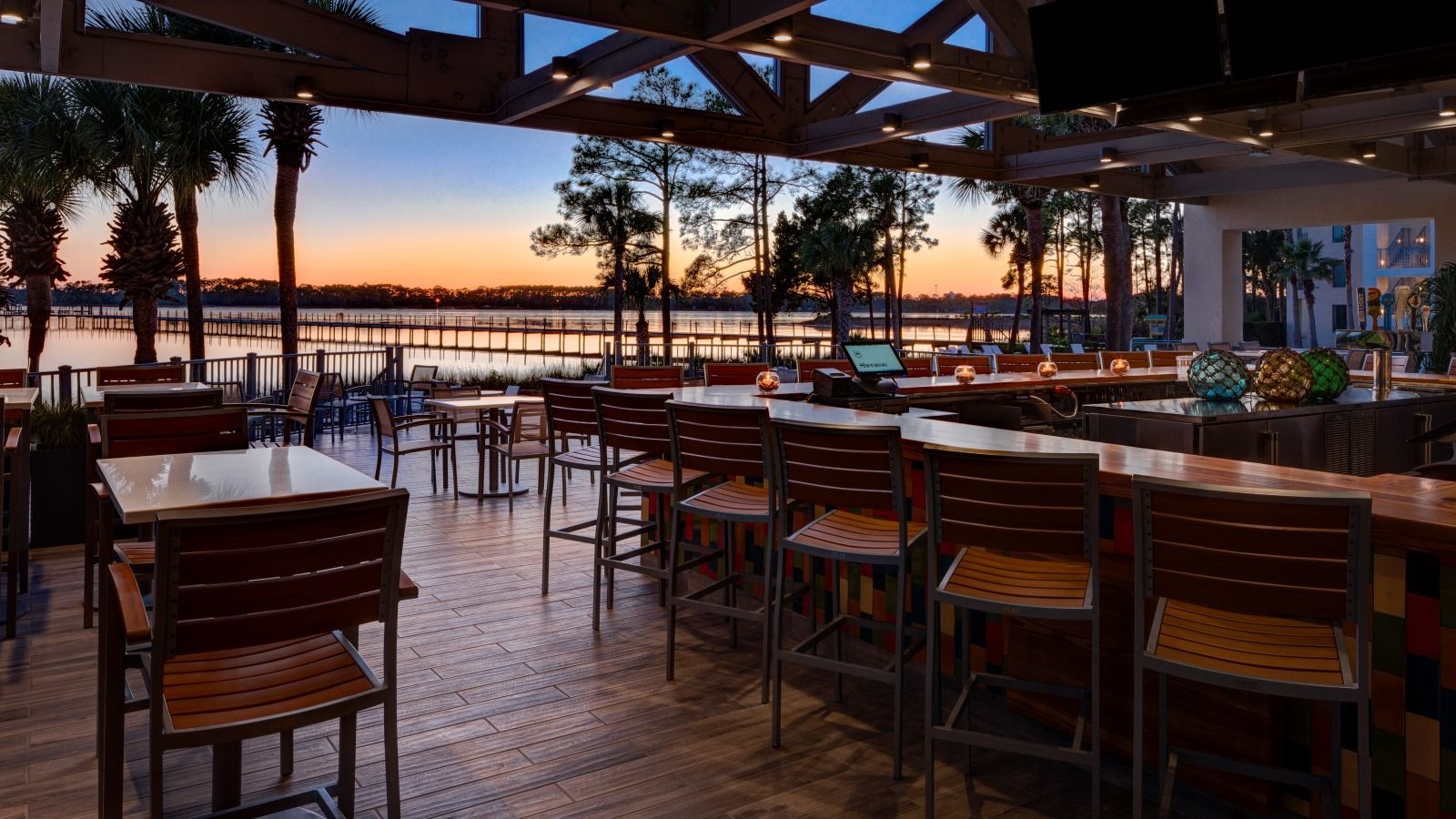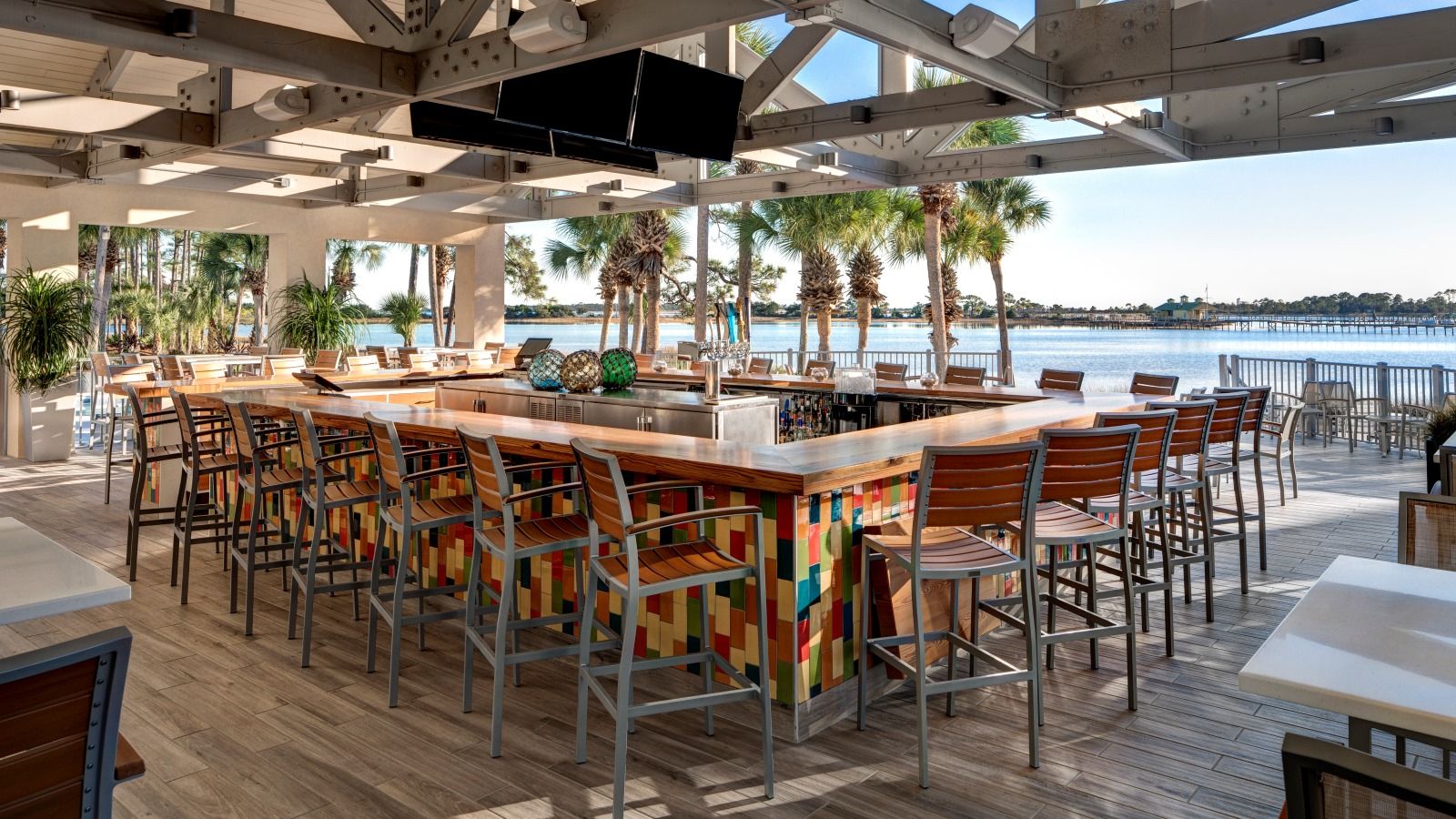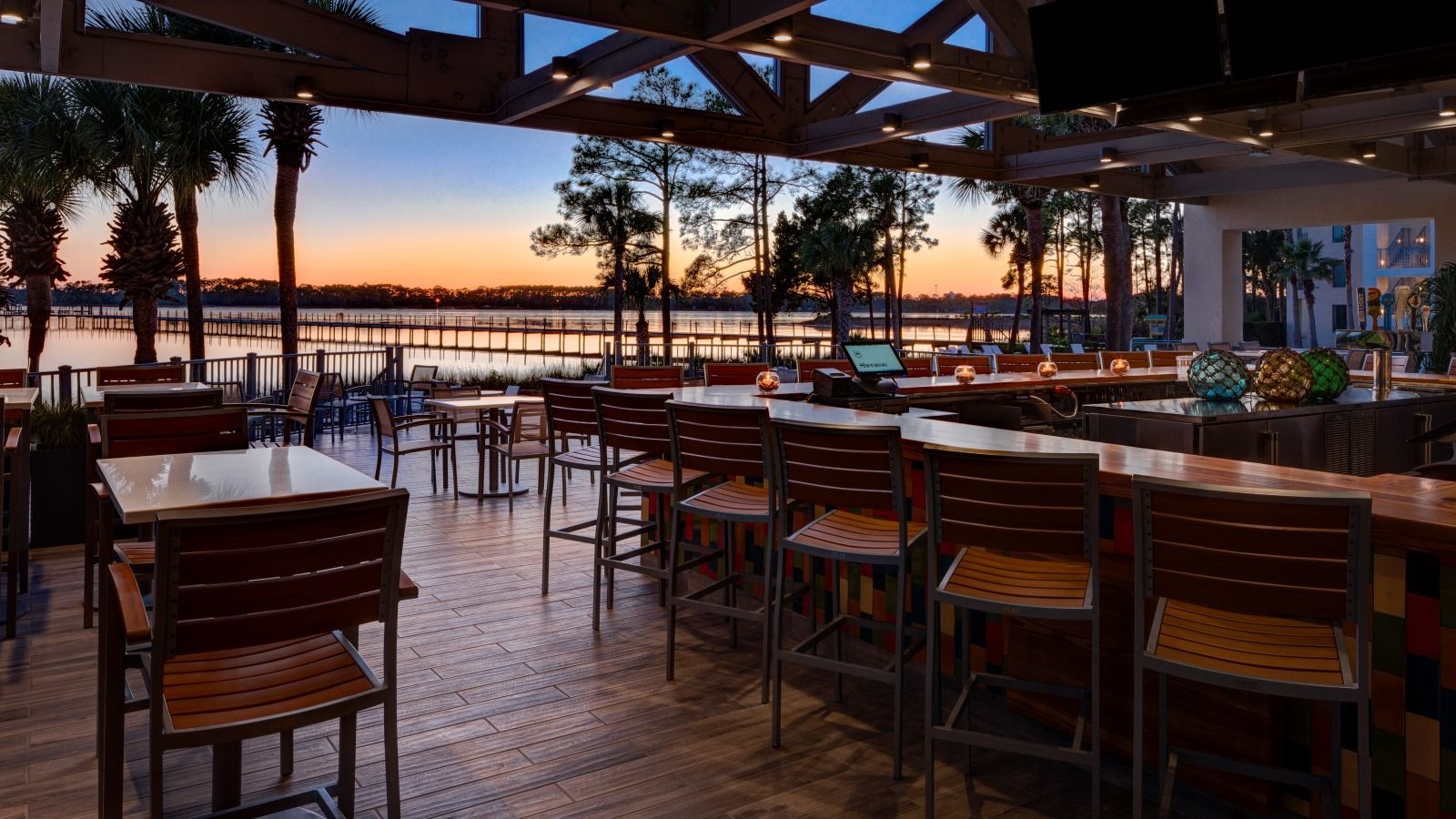 Flip Flops Pool Bar
Open Daily | 11 AM - 8 PM
Get on beach time at Flip Flops, our casual poolside restaurant and bar. Soak in sunset views of St. Andrews while sipping on a craft beer or refreshing cocktail and snacking on delicious items from our grill.
Pelican's
Open Monday-Friday 3-9pm & Saturday-Sunday 11am-9 pm
Hit the beach and then head to Pelican's, a favorite gathering spot of both travelers and Panama City Beach locals. Open seasonally and situated at the end of the pier near Sheraton Bay Point Resort, this open-air beach bar provides a relaxing atmosphere to soak in the sea breeze. Sip on a frosty margarita and nibble on a burger while enjoying live music and nightly sunsets over St. Andrews Bay.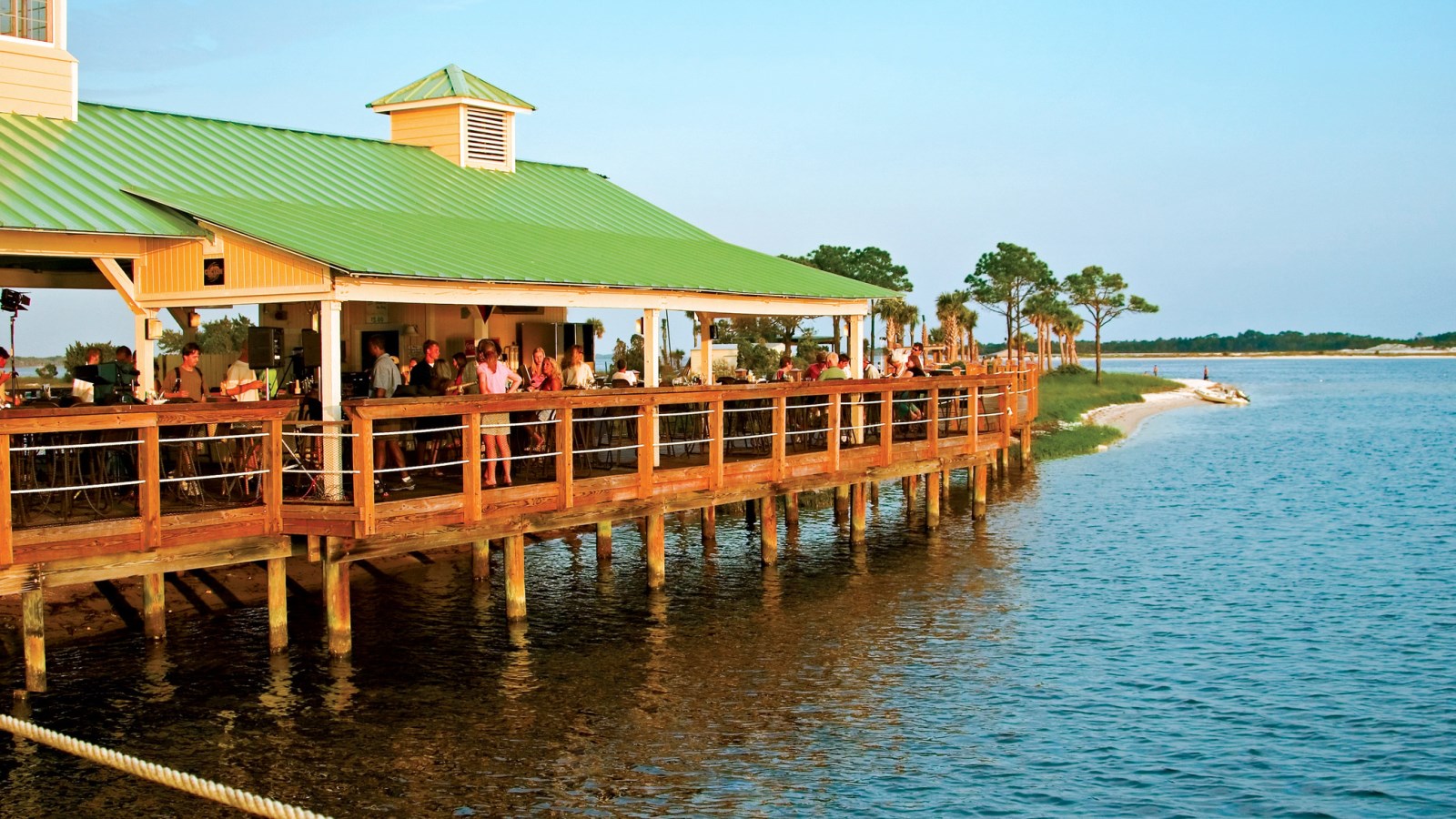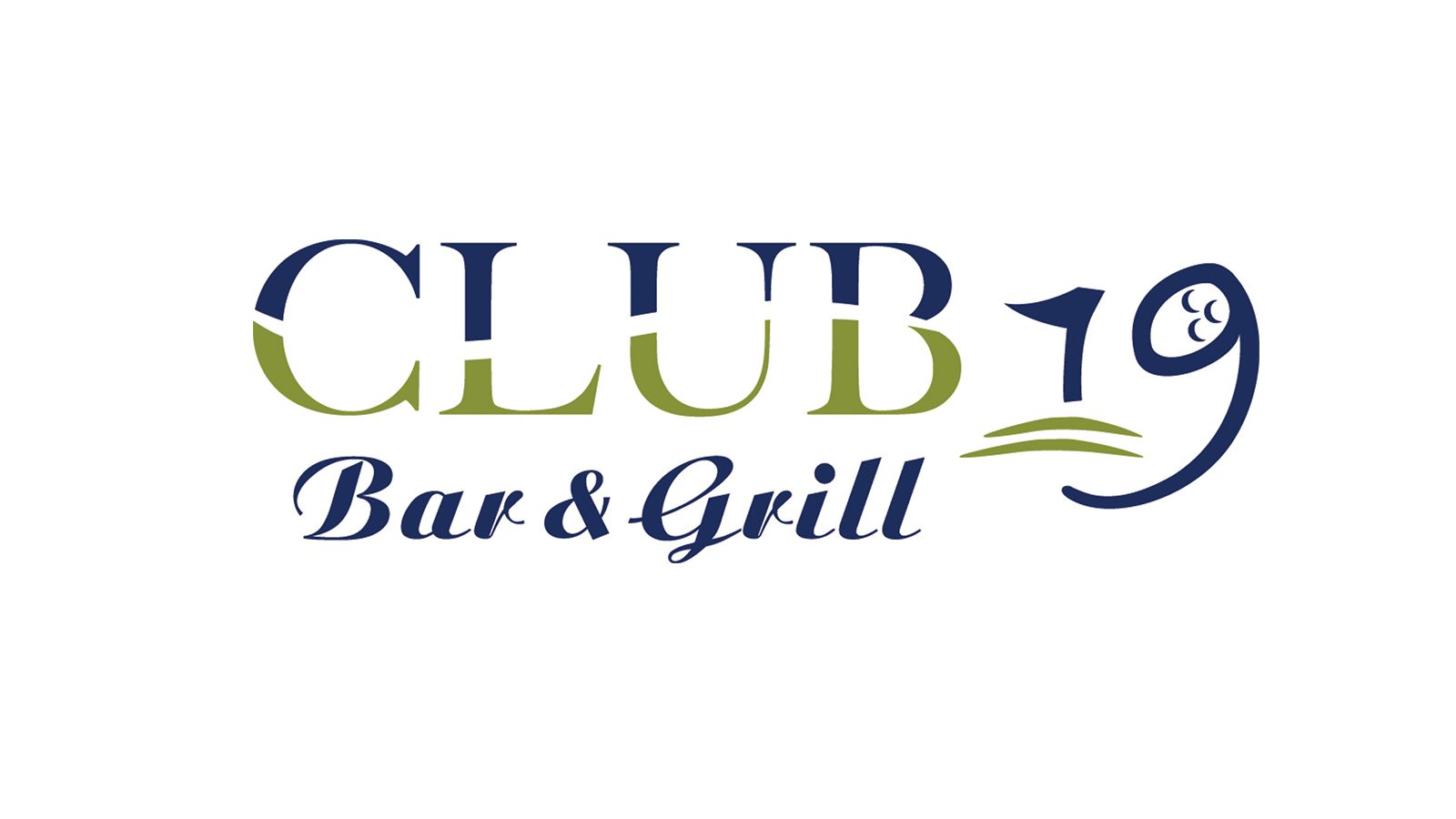 Club 19 Bar & Grill
Open Daily | 6:30 AM - 3:30 PM (Lounge Open Until 6 PM)
Soak in scenic golf course views while you dine from a selection of burgers, salads, and sandwiches at Club 19 Bar & Grill. Located at the Bay Point Golf & Tennis Club, this relaxed restaurant serves breakfast and lunch daily, as well as daily happy hours and weekly dinner specials. Don't miss out on our "Grab & Golf" boxed lunches, which are available for golfers on the go.
Hammock's Beach Bar
Seasonal
Experience the ultimate in vacation relaxation in Panama City Beach at Hammock's Beach Bar, located on our private resort beach. Serving local craft beers and cold cocktails, Hammocks offers a stunning, secluded environment to sit back, relax and enjoy beautiful views of St. Andrews Bay.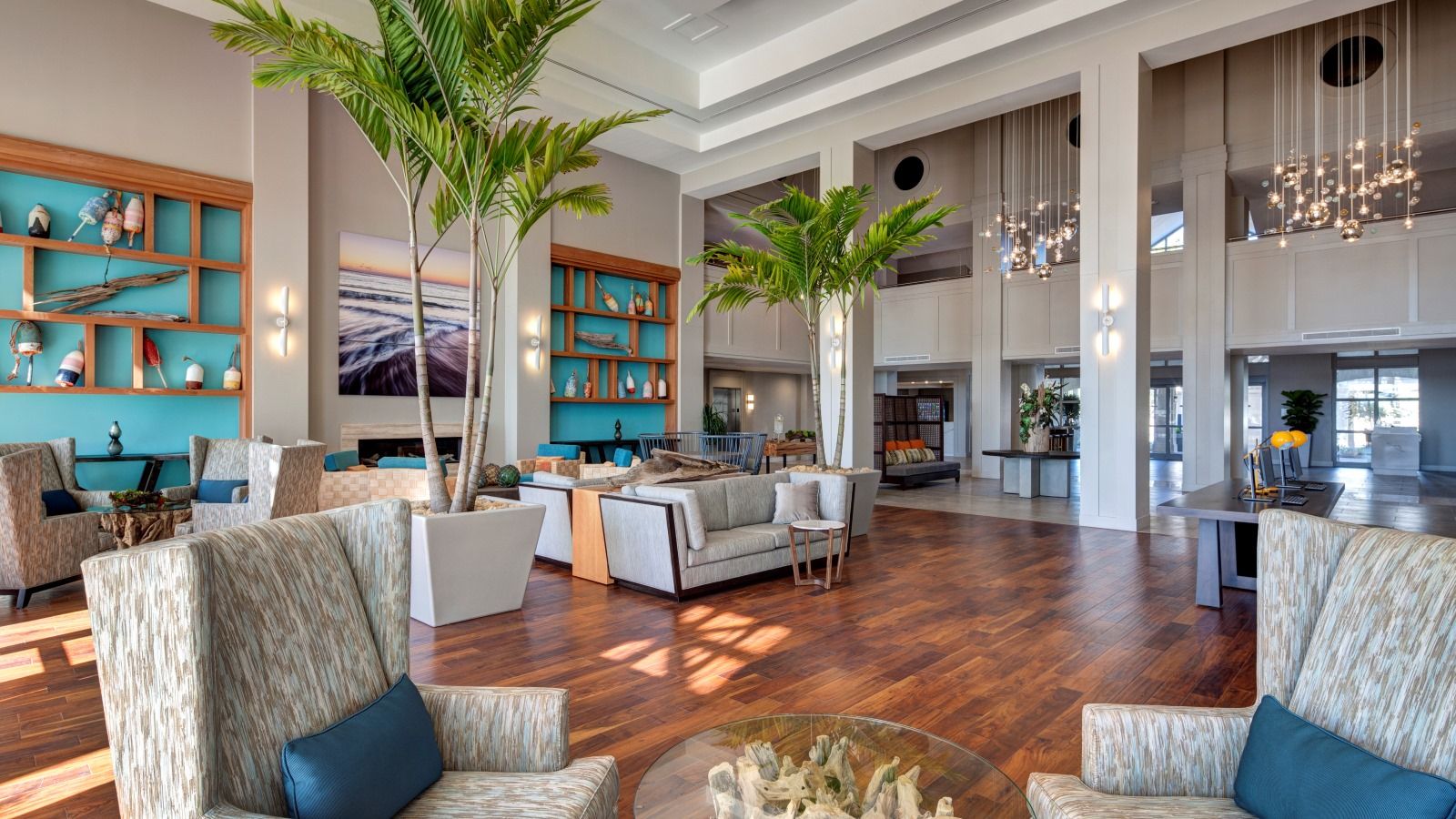 The Market Place
Open Daily 6:30am – 9:30pm
From toiletries to snacks, the Market Place at Sheraton Bay Point Resort is your one-stop shop in Panama City Beach for all of the essentials and more.
Located conveniently in our main lobby.